Pineapple Amaro
Heirloom Pineapple Amaro is a full bodied amaro composed with tropical ingredients like Queen Victoria pineapple, native to the Caribbean and Jamaican Quassia Bark. At once rich and fruity yet sophisticated and bitter, Pineapple Amaro is an ideal cocktail ingredient as well as neat pour digestivo.
Amaro translates to Bitter in Italian and is a category of liqueurs known for bitterness.
There are hundreds of Amari on the market. Originally enjoyed as a post-dinner digestivo, amari have been used as ingredients in cocktails for more than 100 years. The styles vary widely. Some are expressions of their terroir, and others are pure explorations in flavor, using ingredients sourced from around the world.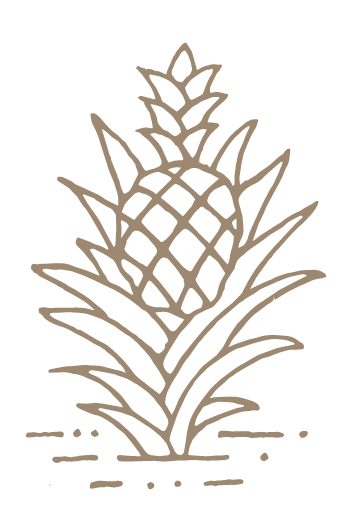 How to Serve
Pineapple Amaro is ideally served neat at room temperature to punctuate a meal of Caribbean cuisine. An excellent compliment to country ham, lechon asado, fried plantains, tacos al pastor, Jamaican hand pies and various desserts. This amaro serves as an excellent modifier for rum and gin cocktails. Try it in a Daiquiri A La Brando, Hawaiian Pizza, or Heirloom Mai Tai.
Signature Cocktails with Pineapple Amaro